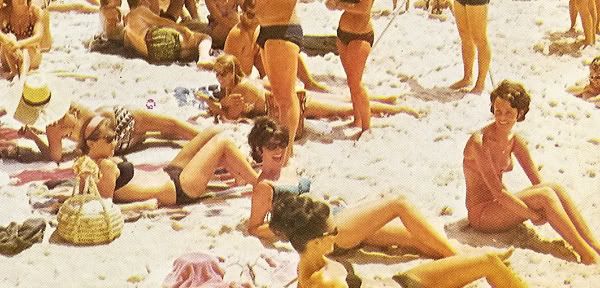 Neon Indian - "Fallout"
(from
Era Extraña
)
Synth-wizard Alan Palomo released the first single from his forthcoming Neon Indian LP,
Era Extraña
, earlier this week. "Fallout" is a meditative and murky number—the kind of song you might listen to while having a THC-inspired existential crisis as you stare out into the ocean, watching the waves crash and recede.
Pre-order the vinyl via Insound.
Fidlar - "Wake Bake Skate"
(from
DIYDUI
7")
"Just to hang out with my best friends / Drink a little beer." Fidlar play the best kind of punk rock: simple, fiery and loud, colored with a boatful of attitude. Thank
Rollo Grady
for this introduction. And thank the gentlemen of Fidlar for cranking out this fuzzy 1:41-long bit of power chord-strummed gold.
Buy Fidlar's DIYDUI 7"
Handsome Furs - "Repatriated"
(from
Sound Kapital
)
With "Repatriated," Dan Boeckner has crafted the perfect single for his Wolf Parade side project: a pulsating and inventive bit of synth-rock that manages to simultaneously invigorate, feel carefree, and provoke thought. It's a hell of a trick.
Buy the vinyl via Sub Pop.
The Morning Benders - "Last Night"
(from
Stroked
)
I was sick of cover albums two songs into the Nirvana Nevermind tribute dubbed Newermind. However, the Morning Benders' complete re-imagining of "Last Night" on Stereogum's Is This It tribute is so well executed and fun, that it's restored some of my love for covers. Read frontman Chris Chu's thoughts on the track and its Beatles-esque construction
here
.
M83 - "Midnight City"
(from
Hurry Up, We're Dreaming
)
Contemporary musicians' current obsession with the synthesizer can border on excessive and even redundant. In the hands of M83 maestro Anthony Gonzalez though, you just want to back up and let the man do his thing, as he's on a whole other plane of greatness. And is 2011 the year the saxophone finally makes its return to pop music? First it was Destroyer's "Chinatown," then Eleanor Friedberger's "My Mistakes," and now it's "Midnight City" with this
Rob Lowe-caliber
solo.